How to Verify your Tax return (ITR) Online AY 2018-2019
Gone are the days to send ITR-V to CPC. Now it's Fast, Easy & Secure to e-Verify your Return Online.
​Let's dive in to the 6 ways that the tax department can accept your return Online. eVerify your Income Tax Return (ITR) Online through ...
Aadhaar OTP
Netbanking
Bank ATM
Bank Account Number
Demat Account Number
Registered Mobile Number & Email ID
Now, let's get into detailed steps for each option. Note: some of the options may need an ITD site login. If you do not have registered with ITD, you may do so using register link.
1. e-Verify through Aadhaar OTP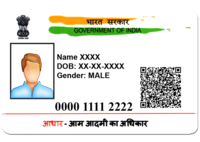 Step 1: Login to e-Filing portal Click here.
Step 2: Click on 'My Account' and select on Option-5 : 'e-Verify Return'.
Step 3: Click on 'e-Verify' for the relevant Assessment Year.
Step 4: Click on Option-3 : 'I would like to use Aadhaar OTP to e-Verify the return'.
Step 5: Click on Option-2 : 'I would like to generate Aadhaar OTP now'.
Step 6: Enter the Aadhaar OTP & Submit.

2. e-Verify through Netbanking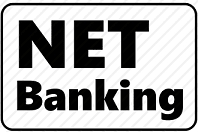 Step 1: Login to your net banking acount
Step 2: Go To e-Filing portal
Step 3: Click e-Verify link on the uploaded return
Step 4: e-Return successfully verified

3. e-Verify through Bank ATM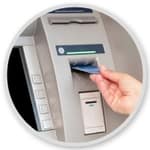 Step 1: Swipe your ATM card in Bank ATM
Step 2: Click on PIN for e-Filing
Step 3: EVC received on registered mobile number
Step 4: Login to e-Filing portal & select option to e-Verify return using Bank ATM
Step 5: Enter your EVC on e-Filing portal
Step 6: e-Return successfully verified

4. e-Verify via Bank Account Number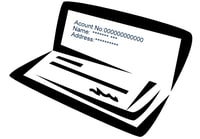 Step 1: Go to e-Filing portal Click here.
Step 2: Pre validate your Bank Account Number (if not validated)
Step 3: Demat account details validated Successfully. Click e-verify link,select option to e-verify using Demat acount details and generate OTP
Step 4: EVC received on registered mobile number
Step 5: Enter your EVC on e-Filing portal
Step 6: e-Return successfully verified

5. e-Verify through Demat Account Number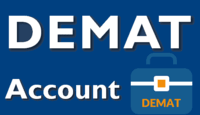 Step 1: Go to e-Filing portal Click here.
Step 2: Pre validate your Demat Account Number (if not validated)
Step 3: Bank account details validated Successfully. Click e-verify link,select option to e-verify using Bank acount details and generate OTP
Step 4: EVC received on registered mobile number
Step 5: Enter your EVC on e-Filing portals
Step 6: e-Return successfully verified

6. e-Verify through Registered Mobile Number & Email ID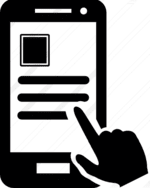 Step 1: Go to e-Filing portal Click here.
Step 2: Generate EVC
Step 3: EVC received on registered mobile numberEnter your EVC on e-Filing portale-Return successfully verified
Step 4: EVC received on registered mobile number
Step 5: Enter your EVC on e-Filing portal
Step 6: e-Return successfully verified