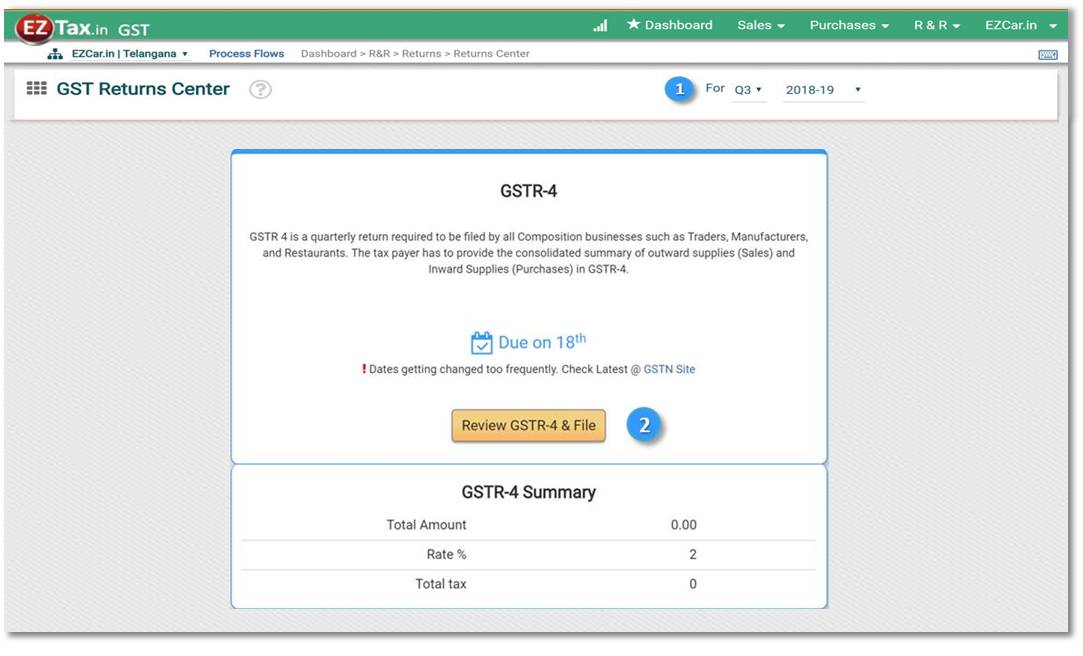 Month & Year: Tax payers registered under Composition scheme needs to file quarterly returns. If you want to review the GST returns for a particular quarter, you need to select the required quarter and year.
All entities having GST registration are required to file GST returns, as per the GST return due date schedule clearly mentioned GST Return Center.
GSTR-4: GSTR 4 is a quarterly return required to be filed by all Composition businesses such as Traders, Manufacturers, and Restaurants. The tax payer has to provide the consolidated summary of outward supplies (Sales) and Inward Supplies (Purchases) in GSTR-4.
Review GSTR-4 & File: You can see the total taxable value of sales, applicable rate tax and tax payable by you. You can simply click on review GSTR 4. After review, you can download the GSTR 4 JSON and file the return for the required quarter.